Petrovietnam and SCIC strengthen cooperation and investment for energy projects development
Super User

Hits: 789
Rating:

( 1 Rating )
On May 24th 2022, at the headquarters of Vietnam Oil and Gas Group (Petrovietnam), leaders of Petrovietnam held a meeting with leaders of State Capital Investment Corporation (SCIC).  
Attending the meeting, on the SCIC side, there were Mr. Nguyen Chi Thanh - Chairman; Mr. Nguyen Quoc Huy – General Director, accompanying with leaders of the Board of Directors, representatives of functional departments of SCIC.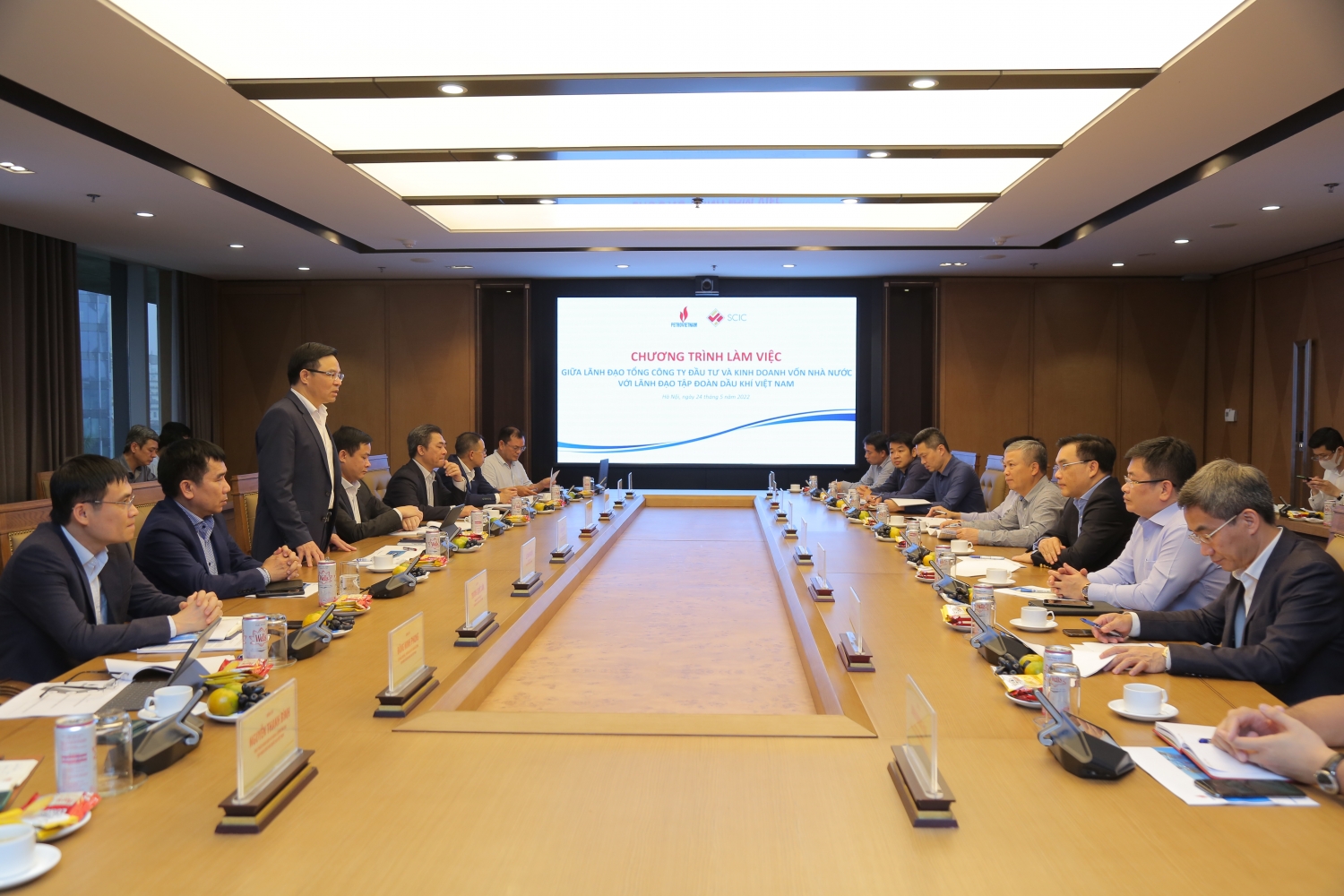 The overview of meeting
On the Petrovietnam side, there were Mr. Le Manh Hung – General Director, Deputy General Directors: Le Xuan Huyen, Pham Tien Dung, Le Ngoc Son and representatives of functional departments of the corporation.
On behalf of Petrovietnam, Mr. Le Manh Hung welcomed SCIC' leaders to visit and have meeting with the corporation. On this occasion, Petrovietnam' leaders introduced SCIC' leaders the brief outlook about the business and production performance and investment of Petrovietnam. Currently, Petrovietnam is implementing 104 projects and investment opportunities. By the end of 2021, the total investment of Petrovietnam is VND 281,9 thousand billion.  The strategic objective of Petrovietnam in the period of 2022 – 2025 is to develop the corporation becoming the leading energy corporation of the nation and the region, playing key role in ensuring national energy security. To obtain this objective, Petrovietnam has built a plan with the expected total investment as roughly VND 416 thousand billion, of which the sector of oil & gas prospection, exploration and extraction accounts for the highest proportion as 35,8%, following by industrial electricity sector with 30,7%.
In the context of shifting energy with the high local demand, Petrovietnam will focus on developing sectors of Petrochemistry, chemicals, increasing added value to oil and gas products, making fuel and material to serve purpose for industrial production. Simultaneously, Petronvietnam will accelerate petrochemical integration  and refining with natural gas sources, improving efficiency of invested constructions & projects; develop greenfield projects in terms of size, deep processing and competitiveness.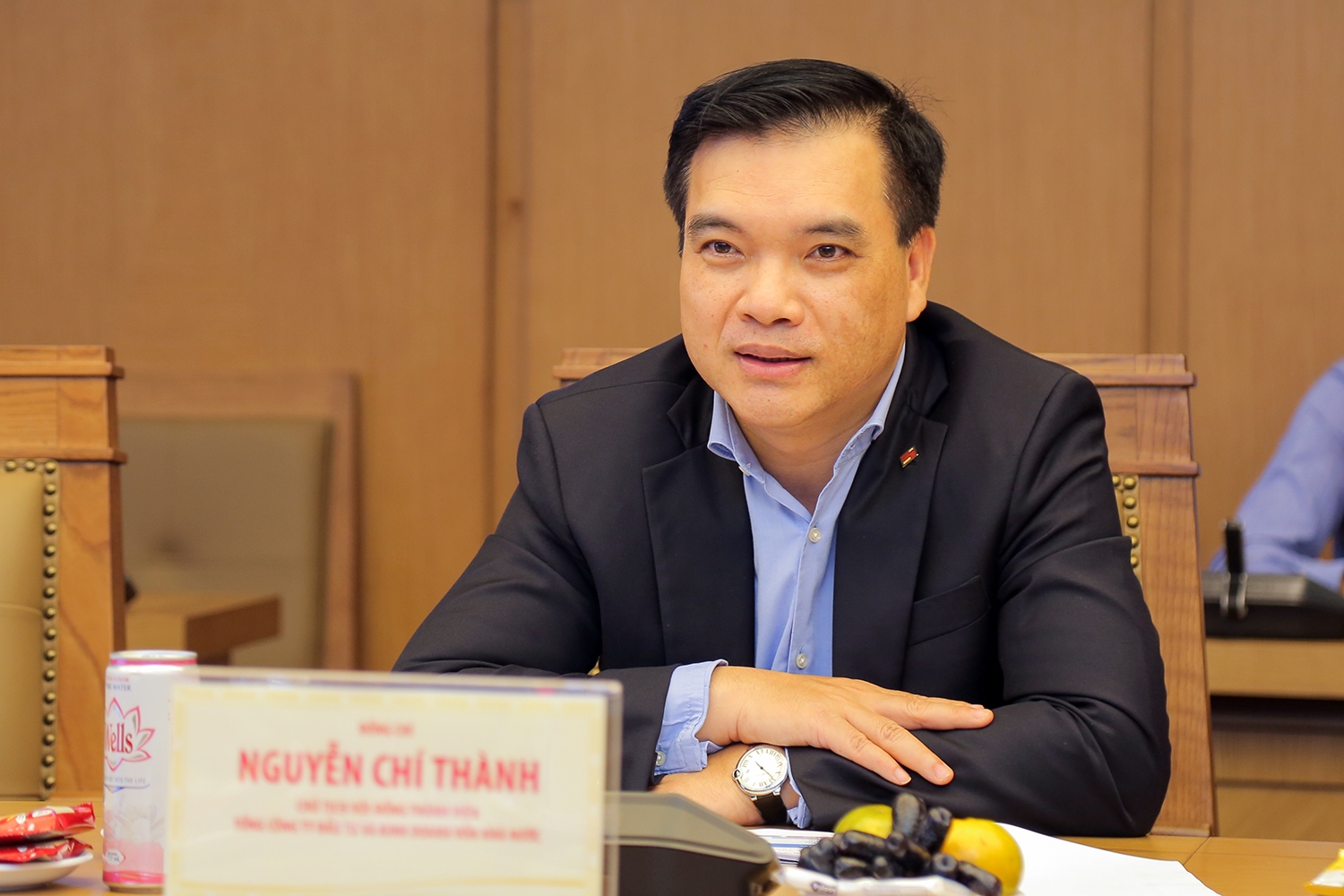 The Chairman of SCIC' Board of Members gives speech at the meeting
At the meeting, leaders of Petrovietnam and SCIC exchanged information about some potential energy projects and cooperation opportunities which include the project ''Upgrading and expanding Dung Quat Oil Refinery''. Leaders of the both parties agreed that this is a potential project which is suitable to conditions, resources of SCIC and Petrovietnam and has possibility to implement soon in order to achieve the best efficiency.       
The SCIC's Chairman – Mr. Nguyen Chi Thanh highly appreciated the development strategy and investment plan of Petrovietnam, especially the development goals that have taken advantages of available strengths of the corporation,  met the current trend of energy shifting and explored opportunity of implementing renewable energy projects such as offshore wind electricity, etc. Mr. Nguyen Chi Thanh also proposed that the two corporations continue to coordinate,  exchange information about investment projects and opportunities in the upcoming time for more cooperation efficiency.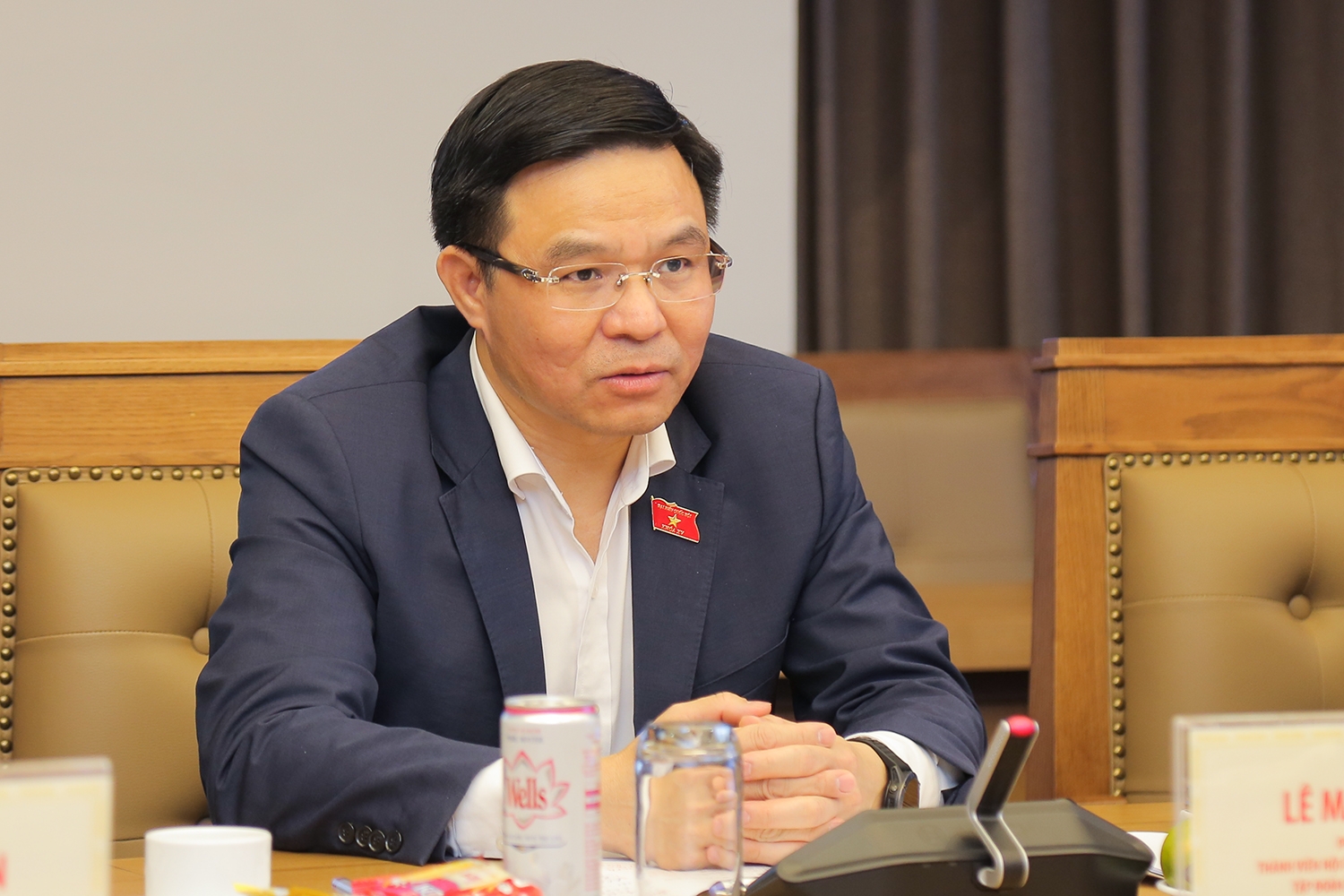 General Director Petrovietnam Le Manh Hung gives speech at the meeting
General Director of Petrovietnam, Mr. Le Manh Hung thanked SCIC' leaders for the facilitation and cooperationand suggested Petrovienam and SCIC to research for signing mutual cooperation agreement.  Petrovienam' leader also proposed SCIC to continue supporting, experience sharing with Petrovietnam in enhancing corporate governance and investment portfolio management. In addition, the two parties will establish a working team to identify and evaluate effective investment opportunities which are appropriate for Petrovietnam and SCIC.      
---